...Reese Witherspoon's chin? I'm watching
Pleasantville
(good movie! I've seen it half a dozen times) and I realized that lately Reese Witherspoon's chin has grown to ridiculous proportions. I come with photos to prove my point!
Here is Reese at the age of 22 in Pleasantville (1998):
And here she is today: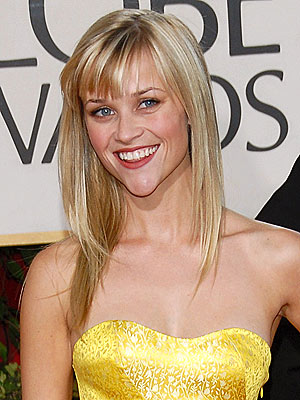 So what is she storing in that gigantic chin of hers? I think I have found Iraq's WMDs! Somebody alert the president!